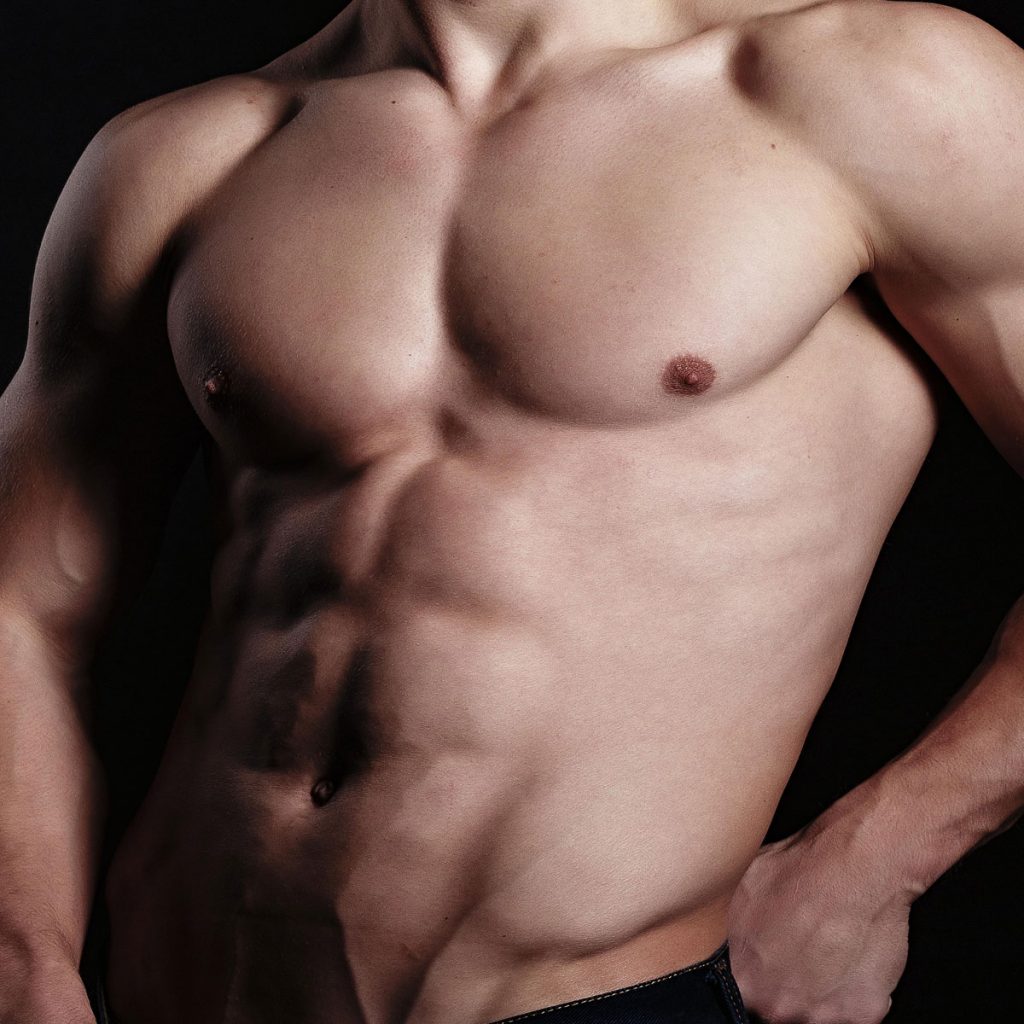 The American Society for Aesthetic Plastic Surgery's 2015 statistical report shows an increase in the demand for cosmetic procedures—some of the most notable growth is seen among men. Survey results show that there was a 25 percent increase in the number of men undergoing male breast reduction due to gynecomastia, or enlarged breasts in men.
As the taboo associated with gynecomastia lessens, men are beginning to feel more comfortable making changes to their body. Young Medical Spa® uses SmartLipo Triplex™ or CoolSculpting® to treat gynecomastia. SmartLipo is a less invasive surgical option than traditional liposuction that safely uses laser technology to rupture the fat cells until they are liquefied and removed. The body naturally processes excess fat afterward. CoolSculpting is a non-invasive, no downtime treatment that freezes the fat cells beneath the skin in the treated area without harming the surrounding tissues. During the following weeks and months after treatment, the body naturally reduces the targeted fat cells.
Gynecomastia is a conditional response to hormonal imbalances, dietary choices, certain drugs, or genetic factors. Whatever your personal reason may be for having the procedure done, you can trust our knowledgeable staff to ease all of your concerns.
SmartLipo Triplex for Male Breast Reduction
At Young Medical Spa, we understand the physical and emotional challenges that can come with excess fat and tissue in the chest area for men. SmartLipo Triplex is a cutting-edge technology that can precisely target and remove unwanted fat while tightening the skin for a sculpted, more masculine chest appearance. Our experienced team of medical professionals has a proven track record of success with SmartLipo Triplex procedures, providing our male clients with natural-looking results and renewed self-confidence.
CoolSculpting for Male Breast Reduction
In addition to SmartLipo Triplex, Young Medical Spa also offers CoolSculpting as an excellent non-surgical option for male breast reduction in the Lehigh Valley. CoolSculpting is a revolutionary treatment that uses controlled cooling technology to target and eliminate stubborn fat cells in the chest area. This non-invasive procedure requires no downtime, allowing you to return to your daily activities right after your treatment. Our skilled team understands the unique concerns of our male clients and can customize a CoolSculpting plan to address your specific needs, helping you achieve a more masculine and confident chest contour.
We treat patients with gynecomastia in the Philadelphia, Easton, Bethlehem, and Allentown areas in our Center Valley and Lansdale locations. Learn more about male breast reduction in Lehigh Valley by scheduling your complimentary consultation today!