IN CENTER VALLEY, LANSDALE, WILKES-BARRE & BALA CYNWYD, PA
BodyTite & FaceTite at Young Medical Spa
Interested in achieving surgical-quality results without major surgery? BodyTite and FaceTite utilize a minimally-invasive form of liposuction that can reduce unwanted fat on the face or body while simultaneously tightening loose, sagging skin for dramatic improvements without the hassle of large scars or extensive downtime. BodyTite and FaceTite harness the rejuvenating power of radiofrequency energy to first liquefy targeted fat before suctioning it out, enabling an easier and gentler process of fat removal with a smaller incision than traditional liposuction. This revitalizing radiofrequency energy also penetrates the top layers of skin surrounding the treatment area to tighten loose, sagging skin and reveal a noticeably slimmer appearance.
BodyTite and FaceTite at Young Medical Spa® can provide:
Fat reduction
Skin tightening
Smoother, rejuvenated skin
Slimmer contours
FaceTite AWAKE Tumescent Liposuction Training with Dr. Thomas Young
FaceTite by InMode is an AWAKE Tumescent Liposuction procedure that harnesses the power of radiofrequency to tighten skin and melt fat. This procedure was done in-office under tumescent local anesthesia by Dr. Young.
BodyTite by InMode at Young Medical Spa
FaceTite by InMode at Young Medical Spa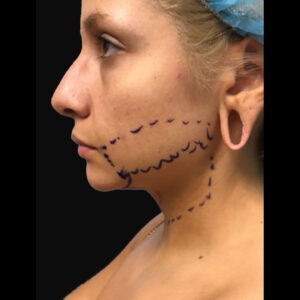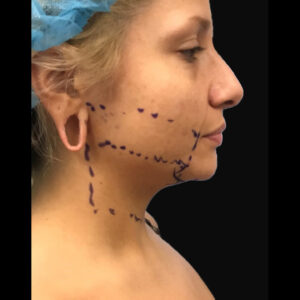 Frequently Asked Questions about BodyTite and FaceTite at Young Medical Spa
You will notice improvement immediately following your treatment, though swelling may temporarily reduce your ability to see your true results. This swelling will gradually subside and reveal optimal improvements over the next few months after your treatment. Skin tightening will also gradually improve as your skin generates new collagen.
How long does treatment take?
Depending on the size of the treatment area, BodyTite and FaceTite can take as little as one hour to administer. During your consultation, we can help you plan your optimal course of treatment and discuss the expected duration of your procedure.
How much downtime should I plan for?
BodyTite and FaceTite are minimally-invasive outpatient treatments, which means you will be treated in the comfort of our office and should enjoy less downtime than traditional liposuction. Immediately following your BodyTite or FaceTite session, plan for a few days of rest at home. You will also need to avoid vigorous exercise and wear a compression garment up to a month following treatment to encourage healing and help your body adjust to its new contours.
For more information on BodyTite and FaceTite, schedule your complimentary consultation by calling one of our offices listed below, or by using our convenient online appointment request form.
To request an appointment at our Center Valley office, call 610.798.7546. To request an appointment at our Lansdale office, call 215.362.7546. To request an appointment at our Wilkes-Barre office, call 570.521.2522. To request an appointment at our Main office, call 267.534.3355.