IN CENTER VALLEY, LANSDALE, WILKES-BARRE & BALA CYNWYD, PA
Brazilian Butt Lift at Young Medical Spa
A Brazilian Butt Lift also called a gluteoplasty, improves the shape, roundness, and fullness of the buttocks without implants or surgery. A Brazilian Butt Lift at Young Medical Spa® uses a fat transfer procedure to lift the buttocks. Dr. Thomas E. Young is an expert in fat transfer procedures, including the Brazilian Butt Lift. During a fat transfer procedure, fat is removed from one or more area(s) of the body with liposuction. The fat may be removed from the waist, abdomen, or thighs. The patient's blood is then drawn to be processed in our state-of-the-art lab to extract PRP (platelet-rich plasma), which is rich in growth factors. The PRP is combined with the harvested fat cells to create a PRP-rich material that is injected into the buttocks. This mixture results in a smooth, natural-looking increase in volume and shape to the buttocks. It also increases blood vessel formation that feeds the fat after it has been transferred, as well as tightens the skin on the buttocks. The PRP provides better and longer augmentation compared to a fat transfer that does not include PRP-rich material.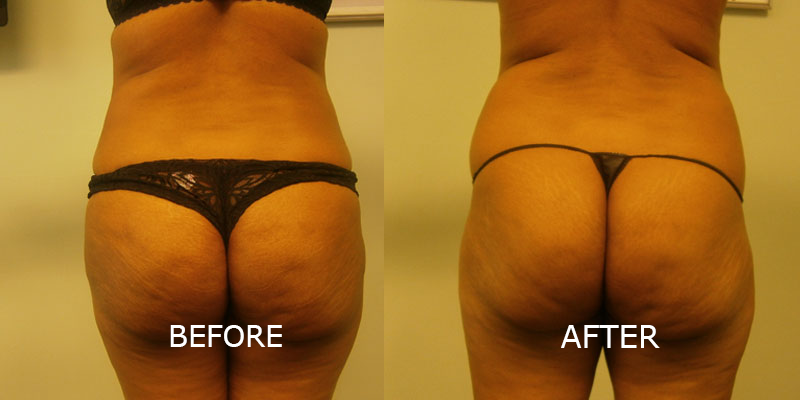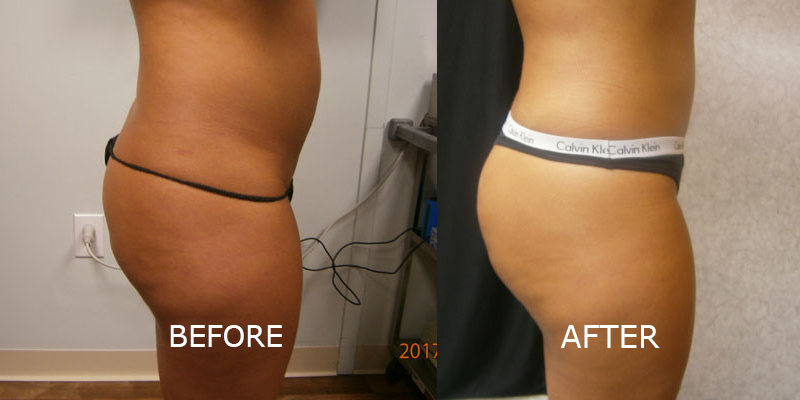 Frequently Asked Questions about Brazilian Butt Lift at Young Medical Spa
Is a Brazilian Butt Lift safe?
Yes, a Brazilian Butt Lift is a safe procedure when performed by an experienced fat transfer physician. As with any procedure, the risk of complications is possible. Dr. Young will discuss these with you during your complimentary consultation.
What can I expect from the procedure?
A Brazilian Butt Lift is an in-office procedure that is performed under local anesthesia. Including the liposuction for the fat transfer, the procedure typically takes four to five hours.
What results can I expect?
Patients can expect a noticeable improvement in fullness, shape, and roundness of the buttocks. The results that are best for your body type will be discussed during your consultation.
What is the recovery for a Brazilian Butt Lift like?
It is recommended for patients to take a few days off from work and any strenuous activity to allow the body to fully recover.
Are there any complications or side effects associated with SmartLipo?
While no procedure is risk free, laser liposuction has less risk of complications than traditional liposuction. Any risk of complication will be discussed during your complimentary SmartLipo consultation.
How can I get started with a Brazilian Butt Lift at Young Medical Spa?
For more information and to get started with Brazilian Butt Lift, schedule your complimentary consultation by calling one of our offices listed below, or by using our convenient online appointment request form.
To request an appointment at our Center Valley office, call 610.798.7546. To request an appointment at our Lansdale office, call 215.362.7546. To request an appointment at our Wilkes-Barre office, call 570.521.2522. To request an appointment at our main office, call 267.534.3355.