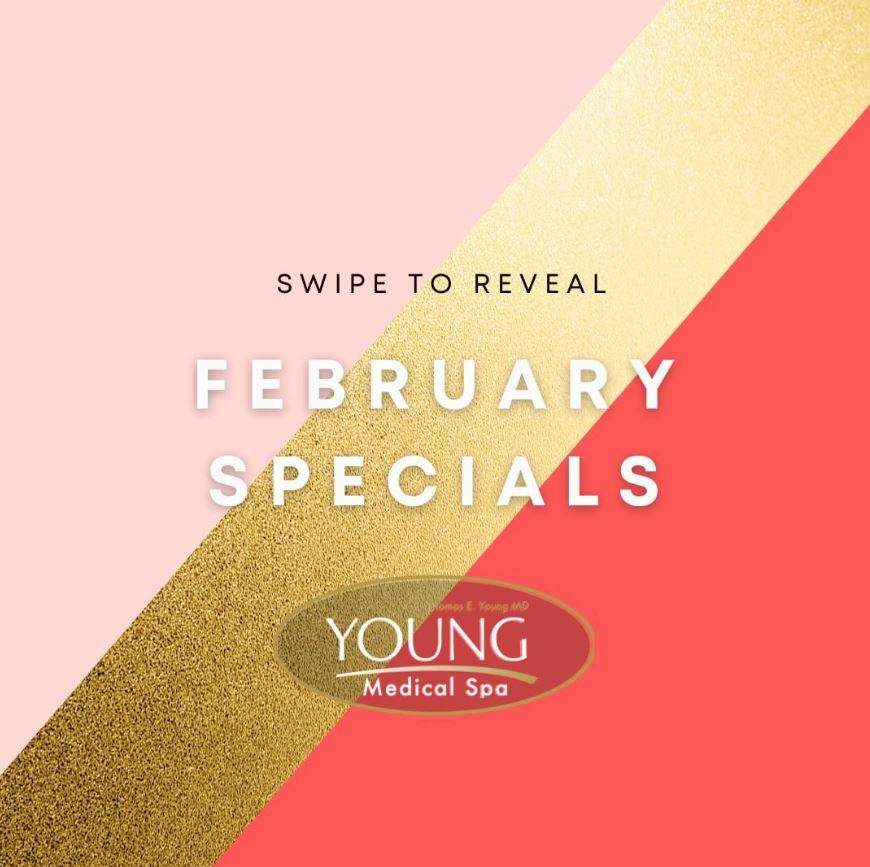 Are you in need of some pampering this February? Head to Young Medical Spa! This month, we are offering two exciting promotions that will have you feeling refreshed, revitalized, and sexy. Show yourself some love this Valentine's season and take advantage of these incredible specials at the Young Medical Spa. You'll love the results!
25% Off All Chemical Peels
Tired of looking in the mirror and seeing dull, tired skin staring back at you? Time for a chemical peel at Young Medical Spa! 
Chemical peels are a powerful tool in the fight against aging and skin imperfections. Utilizing a blend of safe and effective exfoliating agents, chemical peels help to slough away dead skin cells and reveal the brighter, smoother skin underneath. Whether you're looking to improve the appearance of fine lines and wrinkles, correct uneven skin tone, or combat acne, a chemical peel at the Young Medical Spa will leave you feeling refreshed and rejuvenated.
Don't let winter beat up your skin. All Chemical Peels are 25% Off in all of our locations! There's never been a better time to talk to one of our Aestheticians about your skin and get customized skin care solutions tailored to your needs. 
Buy 4 CoolSculpting Treatments, Get 1 Free Cooltone or Emsculpt Treatment
Imagine wearing your favorite skinny jeans or sleeveless dress without worrying about sagging skin or bulges. With CoolSculpting, this dream can become a reality! 
CoolSculpting is a non-invasive body contouring treatment  that freezes away unwanted fat, leaving you with a slimmer, more contoured physique. No surgery, no downtime, and no sweat. Getting beach body ready has never been easier! 
But why stop with CoolSculpting when you can get one FREE Cooltone or Emsculpt this February? That's right! Just purchase 4 CoolSculpting treatments and get 1 FREE Cooltone or Emsculpt treatments exclusive in our Center Valley, Lansdale, and Mainline locations. 
Cooltone uses powerful EM muscle stimulation to tone and firm your muscles, while Emsculpt builds muscle and burns fat simultaneously. Combine all the benefits of Cooltone and Emsculpt with CoolSculpting, you'll see significant results after just a few treatments! 
Pamper Yourself this February at Young Medical Spa.
A little pampering can go a long way. Call us to book your appointment at Young Medical Spa! We serve customers in  Bala Cynwyd, Center Valley, Lansdale, Wilkes-Barre/Scranton, and surrounding Pennsylvania areas.