#1 Rated Botox and Fillers
What are Botox and Dermal Fillers?
As we age, our skin develops fine lines and wrinkles that add years to our appearance. Wrinkles form due to constantly making facial expressions, smiling, laughing, squinting our eyes, and furrowing our brows. Fine lines and wrinkles also appear because of the decrease in collagen and elastin production in the skin. Young Medical Spa® offers one of the largest selections of dermal fillers in the region to provide you with a customized treatment plan for optimal results. Young Medical Spa® is a leading provider of Botox and Dysport in the region, with years of experience and expertise.
Contact us today to receive Botox injections for just
They relax the muscles in the treated area to improve the appearance of wrinkles while preventing the formation of future wrinkles and designed to treat the following: frown lines between the eyebrows, wrinkles, crow's feet and hyperhidrosis.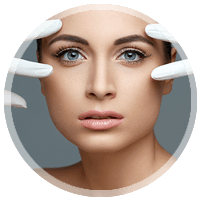 If you're considering having an aesthetic procedure performed, but are confused by all the information out there, schedule your complimentary consultation today by calling 215-631-8436 to find out if the Botox and Dermal Fillers are right for you.
Turn Back The Clock And Reveal A Younger-Looking You
Dr. Thomas E. Young founded Young Medical Spa® with the mission to provide the highest quality aesthetic treatments and services within the comfort of a relaxing, spa-like environment. At Young Medical Spa, all patients are treated under the supervision of cosmetic and surgical experts to ensure that our results match our passion for aesthetic medicine. Dr. Young is a leader within the industry, and shares his expertise by training other physicians with his advanced techniques and wealth of experience.