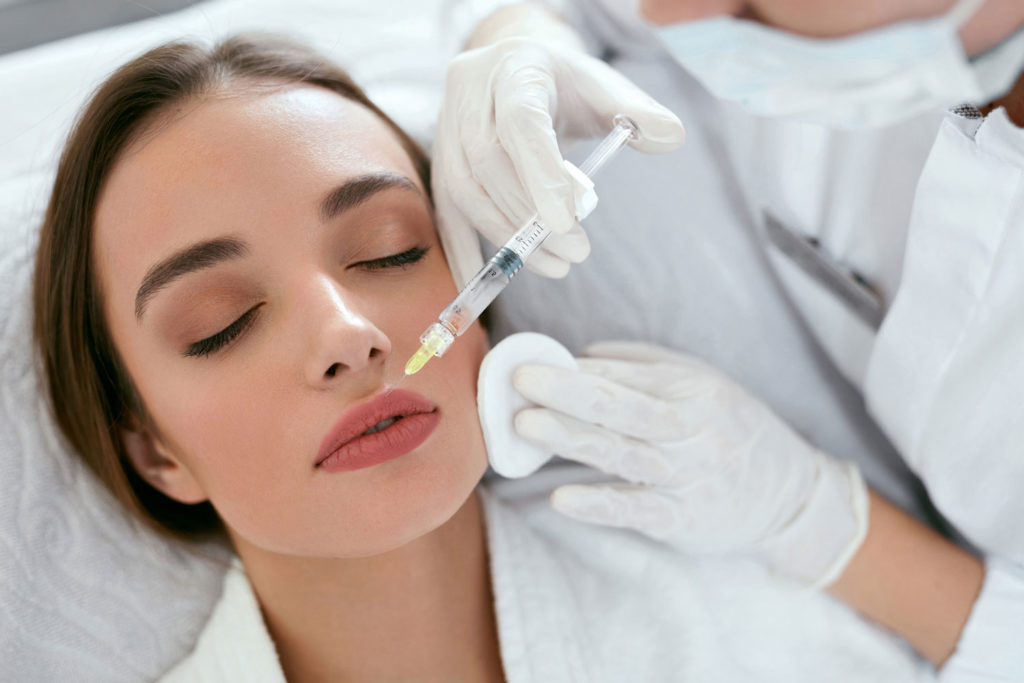 Lips at Young Medical Spa​
Plump, full lips are a sign of good health, youth, and beauty, but not everyone was born with a perfect "cupid's bow" pout. If you are fortunate enough to have full, luscious lips, the natural aging process can cause them to thin and lose that lovely plump look.
LIP ENHANCEMENT WITH INJECTABLE FILLERS
At Young Medical Spa, we serve our patients with a wide range of non-invasive and minimally-invasive cosmetic procedures including lip enhancement with injectable fillers. Our skilled team of Dr. Thomas E. Young and his experienced providers use hyaluronic acid fillers to increase volume and improve shape, definition, and the youthful appearance of lips.
A lip enhancement procedure can be performed to:
Add volume to naturally thin lips
Refine the shape of flat or thin lips
Smooth vertical lines around the mouth (perioral lines)
Restore volume to lips that have thinned with aging
Improve symmetry between the upper and lower lips
BENEFITS OF LIP ENHANCEMENT WITH DERMAL FILLERS
Lip augmentation with dermal fillers can improve facial appearance and boost self-confidence. Results of the treatment should be in balance with the remaining facial features, in harmonious proportion with the nose, cheeks, and eyes. Cosmetic treatment to create a more luscious, fuller appearance of the lips can enhance youthful and sensual appeal.
Turn Back The Clock And Reveal A Younger-Looking You
Dr. Thomas E. Young founded Young Medical Spa® with the mission to provide the highest quality aesthetic treatments and services within the comfort of a relaxing, spa-like environment. At Young Medical Spa, all patients are treated under the supervision of cosmetic and surgical experts to ensure that our results match our passion for aesthetic medicine. Dr. Young is a leader within the industry, and shares his expertise by training other physicians with his advanced techniques and wealth of experience.